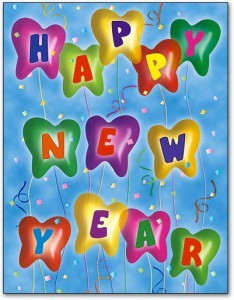 As we move from 2015 into 2016, we would like to take this opportunity to wish all our patients and their families a healthy and happy New Year.
We are grateful for your support during 2015 and look forward to working with you on maximising your Oral Health during 2016.
Looking for a simple New Year's resolution?
Spend an extra one minute brushing and an extra one minute flossing per day. It will make an enormous difference.