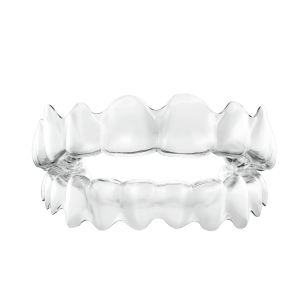 The choice of Invisalign is a big step for new patients beginning their journey from crooked or spaced teeth to a new smile.
Just like  traditional braces, Invisalign improves your smile and is an effective treatment adults. You'll enjoy the convenience of Invisalign and get the results you want by maintaining your aligners in good condition and staying on schedule.
When beginning Invisalign treatment, you should consider the following tips.
Remember to Always Wear Your Aligners
Invisalign trays are removable, but we recommend wearing your aligners as much as possible to stay on track with your treatment schedule.
Your Invisalign trays should be worn for a minimum 22 hours each day, and should only be taken out when eating or brushing and flossing.
Change Aligners on Time and In the Right Order
Staying on top of aligner changes ensures treatment goes according to plan.
Changing aligners regularly, and in the right order, will help you stay on schedule and finish treatment on time.
Attending regular monitoring appointments and following instructions from our dentists will ensure that you continue making steady progress toward a new smile.
Keep all of your old aligners until treatment is complete.
Brush and Floss Every Day While Continuing Regular Hygiene Visits
Brushing and flossing regularly is a must during Invisalign treatment. Especially after eating and drinking.
Failing to clean your teeth properly can cause bacteria from your mouth to become trapped inside your Invisalign trays. This can increase the risk of damage due to gum disease or decay.
If you are unable to brush and floss during the day, be sure to rinse your mouth thoroughly after eating and drinking before putting your trays back in. Keep floss and a toothbrush with you during the day if possible.
Attending regular hygienist appointments also helps your teeth stay clean and healthy during treatment. Most patients should attend the hygienist twice a year, but in some cases more regular visits may be required. Check with your dentist and schedule appointments accordingly.
Make Sure Your Aligners Are Cleaned Regularly
Keeping your aligners clean helps keep your teeth clean. Trays will not collect debris and plaque if your teeth are regularly cleaned.
In addition to cleaning aligners after eating and drinking, we also recommend cleaning them after you wake up. Bacteria can build up in your aligners overnight during sleep.
To clean your aligners, simply brush them and rinse with cold water. Avoid soaking them in mouthwash or boiling them as this can cause damage, distortion and discoloration. Keeping your trays clean helps maintain an attractive look when wearing aligners at school or work.
Keep Track of Your Aligners and Store Them Properly
Invisalign trays can be costly to replace and losing them may delay your treatment process. Keep a close eye on your aligners when you aren't wearing them.
Avoid leaving aligners out and exposed. Be sure to put keep them in your storage case when you they aren't being worn. This will prevent bacteria buildup and keep you from misplacing your trays. If you leave your aligners out by accident, rinse and soak them before putting them back in.
Take Time to Adjust to Invisalign
When you first begin each new Invisalign tray, give yourself time to adjust to any discomfort. It's important to wear your aligners for the recommended amount of time each day, even if they are uncomfortable at first.
Your speech may also be affected temporarily when beginning Invisalign treatment. The more often you wear your aligners, the faster you will adjust.
Download the My Invisalign App
The My Invisalign App is available to Quirke Dental Surgeons patients on both iPhone and Android devices and makes tracking the process of your treatment simple.
The app helps guide you through treatment by providing a platform to share your experience with others, find answers to common questions, and receive reminders when it's time to change your aligners.
Ask us about the My Invisalign App during your free consultation or next appointment.
Your Smile is Just the Start
At Quirke Dental Surgeons, we'll help you achieve a healthy, lasting smile. Are you ready to get started with Invisalign?
Contact us today to request a free consultation!