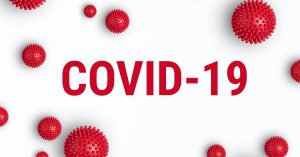 The Government has made a decision to suspend all non-urgent dental and medical care until 5 May at the earliest.
If you already have a scheduled appointment, it is cancelled. We will contact you as soon as we can to discuss re-arrangement.
If you would like to schedule an appointment for routine dental care in the future, visit our Facebook page or our website www.qds.ie for updated information.
Due to potential scarcity of resources and to reduce the potential Health and Safety risks, we will endeavour to provide emergency care only by prior arrangement. If you are not a patient, please contact the dentist you last attended.
Emergency Care
We are aware that a number of dental practices have closed completely and are not providing an emergency service. We will attempt to provide emergency care for the most serious cases only.
If you have a dental emergency, please complete the COVID-19 Dental Emergency Triage Form available here.
Alternatively, please call us on 051 421453 between 9.15am and 10am, Monday to Friday, and we will triage your particular problem.
Please note that we may levy charges for telephone consultations, remote prescriptions and advice. Fees in relation to these items will be payable at the time of service.
GMS/Medical Card does not currently cover fees associated with triage of emergencies or telephone consultations. Remote prescriptions are currently not possible with GMS.
For the safety of all our patients and staff, the following is our emergency appointment protocol:
We will give you an appointment time – we need you to be on-time – not early or late. There will be no walk in appointments.
All appointments have to pre-booked.
On arrival, please ring the intercom doorbell once and wait in the outside lobby.
You must not attend if you have a cold/cough/fever or if you have been advised to quarantine/self isolate.
We may take your temperature – if it is high – we will need to reschedule your appointment. If you refuse to have your temperature checked – we will have to postpone your appointment.
Please come alone unless you need a helper.
Children who are being treated should only have 1 adult accompanying them. No siblings will be allowed.
Please bring as few possessions as possible, You will be required to bag all of your possessions on arrival.
We will ask you to wait in specific areas of the Practice, please remain in these areas to minimise interaction with other staff or patients who are in attendance
Fees applied for treatments, prescriptions and advice are payable at the time of appointment. Credit terms will not be possible. We would encourage payment by credit or debit card where possible.
Thank you for your understanding and we hope that we can all return to normal as soon as possible.
Please follow all HSE guidance given regarding social distancing, hand-washing etc and together we can all look forward to an early end to this pandemic.