What is Invisalign Go?
Brought to you from the same company that invented the original Invisalign, Invisalign Go is the newest clear orthodontic aligner system that can straighten your teeth with lesser time (as short as 4-8 months compared to 2-3 years) and cost. Invisalign Go utilises virtually invisible clear and removable aligners to gently shift your teeth into position and gradually straighten your teeth over time.
Why choose Invisalign Go?
They are comfortable to wear and almost not noticeable
They fit your lifestyle rather than disrupt it, whether you are busy with work, school or travel
They require less dental visits compared to traditional braces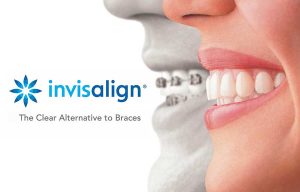 How to Invisalign Go
Make an appointment with us for  an Invisalign Go consultation
We assess and evaluate your suitability for Invisalign Go
Congratulations if you are a "Go"
We take records of your current teeth
We present you with your Invisalign Go treatment plan (2 weeks after record taking)
Invisalign Go treatment launch (2-3 weeks after approval of treatment plan)
We monitor your treatment (every 4-6 weeks)
Invisalign Go treatment completed, you get a great smile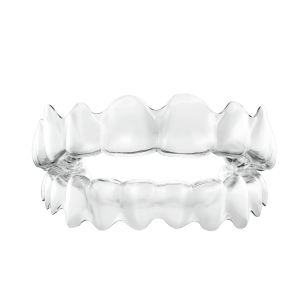 What We Need You To Do With Your Invisalign Go Aligners
Wear the clear aligners for a minimum of 22 hours per day
Remove the clear aligners to eat, brush and floss
Replace the clear aligners every 1-2 weeks according to your customised treatment plan.
Get Go-ing straight away and book your consultation appointment with us today to see if Invisalign Go is a Go for you.
Invisalign Go FAQs
What is the difference between Invisalign Go and traditional braces?
Invisalign Go uses virtually invisible clear aligners to straighten your teeth whereas traditional braces use metal wires and brackets. Not only is Invisalign Go more comfortable, it also looks so much more appealing to the eyes. Need I say more?
Is Invisalign Go treatment painful?
Most people will feel a bit of discomfort for the first few days with each new set of Invisalign Go aligners. This is good because you want to feel a bit of tightness from the aligners, this means the aligners are doing what they are supposed to do: moving your teeth to the desired position, so of course you will feel a bit of pressure in the beginning.
How long does Invisalign Go treatment take?
Each case is different, it really depends on your particular situation. Your Invisalign Go treatment plan is customised for you. The length of your treatment time will depend on the degree of movement your teeth require. Some Invisalign Go treatment time can be as short as 3-6 months. Now, that's a clear aligner system that's both efficient and effective!
What is the difference between Invisalign Go and the original Invisalign system?
Invisalign Go treatment time can be as short as 4-8 months whereas the original Invisalign treatment time may require 2-3 years. Invisalign Go is also a lower cost option.
Can I go to any dentist for Invisalign Go treatment?
NO. Only dentists who have completed specific training and are accredited can become certified Invisalign Go providers. In fact, Quirke Dental Surgeons is proud to be one of the first qualified Invisalign Go providers in Ireland.
How often do I need to wear my Invisalign Go clear aligners?
It depends on how good you want your result to be. We generally advise our patients to wear their Invisalign Go clear aligners for at least 22 hours a day. The aligners should only be removed for eating, brushing or flossing purposes.
Can I still indulge in my favourite food and drinks during my treatment period?
Of course! This is the beauty of the Invisalign Go clear aligner system compared to traditional braces, it works around your lifestyle rather than disrupts it. As long as you remove your Invisalign Go aligners before you eat and drink, you can continue to enjoy all the good things in life and wine and dine as you wish. However, to prevent bad breath and poor hygiene, it is advisable to brush and floss your teeth after every meal before re-inserting your clear aligners.
How often do I need to have a regular review with my dentist during my Invisalign Go treatment?
Usually about once every 4 to 6 weeks, depending on your progress, just to make sure that your treatment is going well and according to plan.
Will Invisalign Go aligners affect my ability to talk?
In the beginning of your Invisalign Go treatment you might not be used to having the aligner in your mouth so some "s" and "z" sounds might be hard to pronounce. After a few days, you will quickly get used to it and your tongue and mouth will adopt to it to enable you to speak normally.
Will my Invisalign Go aligners fall out by accident?
That would be very embarrassing, wouldn't it? Don't worry, your Invisalign Go aligners are custom-made for you only so they are designed to fit your teeth snugly. They will not fall out by accident when you talk, laugh or sleep.
Can I still choose Invisalign Go even after I've had treatment done using traditional braces?
You might not be completely satisfied with your result after your orthodontic treatment using traditional braces. Or you might find that your teeth have relapsed some time after the removal of your braces. In either case, Invisalign Go is the perfect solution for you to re-align your teeth once again without the need to put traditional braces back on.